Cinderella Screwed Me Over by Cindi Madsen
Pages: 294 pages
Pacing: Fast-pace
Format: E-book
Goodreads Average Rating: 3.85 stars
My rating:
5 of 5 stars
SYNOPSIS:
Darby Quinn has a bone to pick with Cinderella. Burned one too many times by ex-boyfriends, Darby has lost all belief in the happily-ever-after that the fairy-tale princess promised her. She's sworn off love, Prince Charmings, and happy endings and she's happy about it. Really. Or at least she was…until she met Jake, her gorgeous neighbor and the manager of her favorite restaurant. But Darby has rules about dating, ones she's culled from her years spent with so-called "princes," and starting something with Jake would break all of them.

Charming, fun, and unwilling to give up on her, Jake doesn't fit any of the profiles Darby has created from her case studies of ex-princes-gone-bad. Finally presented with her own Prince Charming, can Darby take a chance on a happily-ever-after?

Full of wit and sarcastic humor, Cinderella Screwed Me Over proves that sometimes the perfect love, like a perfect pair of shoes, is just within your grasp.
~From Goodreads~
MY THOUGHTS
Disclaimer: Beware! You'll be reading more AMAZING words here. Literally.
One word for this book. AMAZING. This was such an amazing read. Let me repeat that again. AMAZING. Mixing fairy tale love, reality and comedy is "The Dream" plot and Cindi Madsen have delivered it (again) AMAZINGLY.
From the title itself, one would have a clue that this one should be good. And it is indeed. In fact, it's not just good! Like I said, it's AMAZING! Ha-ha.
Darby Quinn, our main character here is a bomb. She is the picture of a modern woman. Independent, successful with career, pretty and sophisticated. She has it all. Well, except for a perfect relationship, which again, indeed, describes most career women these days. Darby reflects the life of a city girl with a town girl background. That alone says a lot about one girl. I just love her. She seemed so real. I had a series of LOL moments reading all her relationship histories a.k.a Case Studies which made her become cynical about the idea of true love to the point of being blind to a real catch who's always determined to win her.
Jake,our love interest here, is so ideal. He's the ideal one. Good looking, swoon-worthy and humorous. He's just so so so so drop-dead AMAZING. And he's a business man. Just when did "humor and business man" become mixed well like that. If Darby seemed so real, Jake is like a dream guy. He's too amazing to be true. Ha-ha... Anyways, I still like it though. I enjoyed his persistence to prove his intentions to Darby.
I can't help but admire it.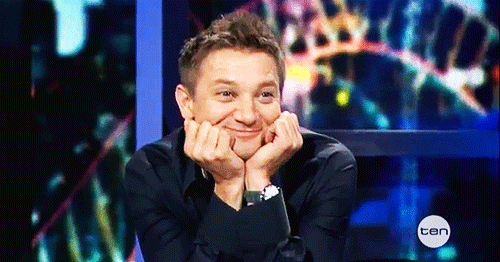 I CAN'T HELP BUT AAAAAWWWHH!!!
Another thing I love about it is that it is fast-paced and there is a consistent growth on the development of Darby's feelings for Jake. It's totally great. It's not like the other chicklit books with InstaLove theme. I can already picture it as an amazing ROM-COM movie starring Katherine Heigl and maybe Chris Evans. He-he.
5 amazing stars or Cindi Madsen.
View all my reviews