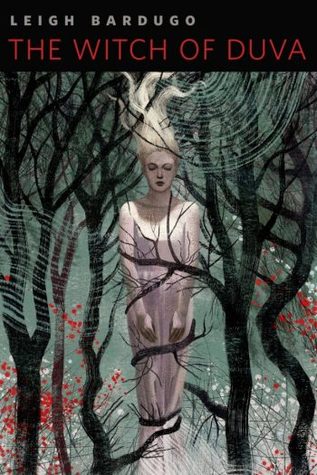 The Witch of Duva by Leigh Bardugo
Source:
TOR
Pages: 43 pages
Goodreads Rating: 4.01 stars
Genre: Fantasy, Fairy Tales, Folk tales, Short Story, Paranormal
My rating:
5 of 5 stars
EXCERPT
There was a time when the woods near Duva ate girls...or so the story goes. But it's just possible that the danger may be a little bit closer to home. This story is a companion folk tale to Leigh Bardugo's debut novel, Shadow and Bone.
-From Goodreads~
~~~~~~~~MY THOUGHTS
~~~~~~~~
I got a copy of this story after I read a review of it from Lola of Hit or Miss Books. I was really curious and intrigued about it then so I immediately downloaded a copy at TOR. It's free!
Of all the retellings I have read so far, The Witch of Duva has acquired the top place. Bardugo has written a genius masterpiece. The Witch of Duva is indeed a captivating retelling of Hansel and Gretel. It is a 10 page short story full of mystery, never ending questions and thrill. You can never predict who the real villain is.
The forest in the town of Duva was known to be the reason why there were missing girls. A missing girl in a year or two but when famine came, girls went missing consecutively. Nadya's father, a carpenter no longer receive jobs and food was scarce. Nadya's mother died, his brother has to leave, his father married a wicked stepmom, girls go missing and she was lost in the creepy woods.
I won't talk more about it anymore. One thing is for sure, the ending is definitely unexpected and twisted. Mind-buggling in an awesome way! Love it to bits! This is my first Bardugo read and I can say that she definitely tangled me to this piece. A short but awesome read.
A 5-STAR ROUND OF APPLAUSE FOR BARDUGO
View all my reviews