Well, hello blogosphere! It's been quite a while since well, my last post. Been quite busy with the offline world so I had to put TBBN on hiatus for a while (That means about 4 months!) Woooah!!! But I did not forgot my bookish goals! This year I'm going to surpass that 2015 Goodreads Challenge. I did my reading home works. In fact, what I'm going to share today are the books I read since my last post.
WHAT HAVE I BEEN READING!!!!!!!
Craving Grace: A Story of Faith, Failure, and My Search for Sweetness by Lisa Velthouse
My rating: 5 of 5 stars
It's a true story of change, faith, fear and all the amazing things God teaches us in things we least expect.
View all my reviews
I got this book on sale during OMFlit May-Sale, one month before my privilege card expires! It's actually a Christian book. A memoir a girl in her fasting journey. It's totally inspirational and relatable to all girls. Struggles, battle of heart and mind decision making, spiritual growth and faith. I gave it a 5-star rating.
Miss Potter: The Novel by Richard Maltby Jr.
My rating: 5 of 5 stars
It made me cry while on a boat from Ormoc to Cebu. Maltby's interpretation of Potter's biography is inspirational in all of its wholeness. It was heart breaking at that cruel point of Potter's life but her strength is very uplifting. It definitely encouraged me to never give up in aspiring in the field of writing.
Well this one is one of the great reads I've read this year. I got this one for Php100 only during the Logos Hope MV Duolos Bookfair last May here in Cebu. It's an "autobiography" of the author Beatrix Potter. It's a story of passion for art, books, family issues, social issues and of course, love. It made me cry when I read it while on a fast craft from Ormoc to Cebu from a short vacation in Canigao Island(but of course, that's another story). This was even projected in the big screen and starred by no less than Renee Zelwegger and Ewan McGregor. I rated this 5 star.
Tuesdays with Morrie by Mitch Albom
My rating: 5 of 5 stars
An overwhelming read.
Live and love to the fullest is what Morrie wants to let everyone know in this book that covers his remaining days in the world. I first heard about this when I learned that Mitch Albom was coming to the Philippines last year (I had my First Phone Call from Heaven signed and gota picture taken with him). I've heard so many great reviews about this and now that I've read it already, I'm not going to add to the numerous awesome reviews. They already said it all. I'm just going to affirm it. Yes, it's a 5 star.
Between Now and Ever After by peachxvision
My rating: 5 of 5 stars
Compilation of short love stories that will start-up your imaginations to what could-have-beens, what-ifs and if-onlys. Fast paced and entertaining.
BETWEEN NOW AND EVER AFTER by Summit books author(ilurvbooks fallenbabybubu peachxvision j_harry08 shirlengtearjerky).

Well, if you're looking for the feel-good type of reads that you can spend time with while waiting for your friend on a fast food (like I did), I can recommend this one. This got me going without being impatient. He-he. The stories are short and WATTPADy(by that, I mean most stories there are "cliché") but they are well-written and well-plotted. I only know j_harry08 from Candy Corner and Shirlengtearjerky from WATTPAD. I've been a fan of j_harry08 stories because of its simplicity and the kilig factor which is also same with Shirlengtearjerky. A 5 star for me.
Just a Girl, Standing in Front of a Boy by Lucy-Anne Holmes
My rating: 3 of 5 stars
A fun read.
This was a fun read. I got this book on bargain sale from Bookdepository. I have to say that I did enjoy the humor and the writing style of Holmes in this book but I'll have to give it a 3 star only. There were so many exaggerated happenings and I just didn't like the liberation of the characters when it comes to s*x. First, she got a nervous breakdown because her boyfriend took her virginity for a bet. Second, she's about to be married and yet she's still hooking up with her flat mate and being attracted to another "bloke" in town and her fiancée is also doing the same secretly (WHAAATTT???). It's just so unfortunate and too much to handle.
Stupid is Forevermore by Miriam Defensor Santiago
My rating: 5 of 5 stars
A clever, informative and a smart sequel to Santiagos' Stupid is Forever.
5 star. Enough said.
I also read some fairy tales like the The Tale of Two brothers by Evelyn Hasler and Kathi Bhend. This book is perfect kids especially for nature awareness. There's also Gail Garson Levine's The Princess Tales' The Fairy's Return and Cinderellis and the Glass Hill which are epic pieces. Those who loved Ella Enchanted will totally love this one(well, of course, they're written by the same author). Levine delivers fairy tale in another humorous and twisted plot that readers will surely love. A definitely 5 star grabber.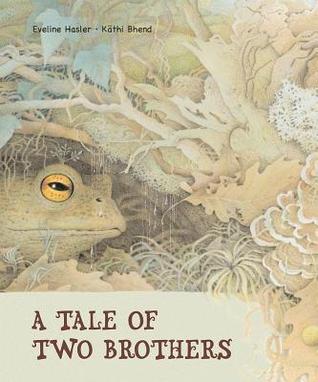 That was quite a marathon review. Anyway, my currently reading today is Mark Lopez' Hit Your Life's Reset Button. I got a chance to meet him and have a signed copy during one of his visits when he came to Cebu for a talk to young professionals. I'll be posting that soon.